To my small cosy corner for me to express myself, or like... A digital grave or something. A collection of what makes me, yknow? DNI

Email: awhe.mail@proton.me

← Feel free to have a nosy around my links and leave a comment on my chatbox if you want! Optimized for 1920x1080 chrome.

♡ copying is an act of love. please copy.

WARNING: This site uses autoplay music on every page except index.
---


Feel free to take my button!


---

Take a look at my website manifesto by clicking the above image!
---
MUTUALS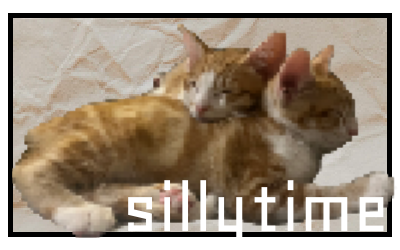 Mutuals without buttons!

kakashi / nyatchi / rinnispace / finel / damselette
---
PETS
please click and feed them! they'd be so happy!

















---
TODO LIST
create a cooking page
create a writing page
finish the DS and grafix tut pages
rework my art page
create dappervolk page
change duolingo page to korean
add templates and tutorials to the graphics page
remake friends page
remake gamelog
post a manifesto like how the cool kids do
create a simple sitemap
add old layouts as an archive in the template section
change link and scrollbar on every page